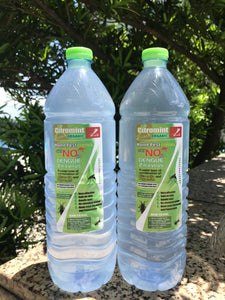 P0.31/ml
1L bottle of water-based oils of Citronella, Peppermint and Eucalyptus
An all-natural, effective and safe home pest control
Keeps homes safe from:
mosquitoes
cockroaches
ants
flies
other pesky insects
Chemical-free
All natural
Safe on skin
Safe for children
Refreshing scent
Easy to use. Just shake and spray!
Expiration: June 2023
This is a pre-order item. Please allow 2-3 working days for shipment.
Same day delivery/pick up is NOT applicable for pre-order products.