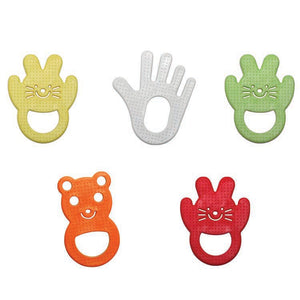 Mamajoo Teethers made of highest quality BPA-free silicone are specially designed to relieve sensitive gums and reduce teething pain. Product Features:
The surface of Mamajoo Teethers are embossed to relieve sensitive gums while holding handle and thin shape makes it easy to grip.


Expiry
April 2024

Special Instructions for Storage and Handling

Keep away from direct sun light and store in dry places.
Cleaning & Sterilization: Mamajoo Soothers can be washed in dishwashers and can be sterilized with Mamajoo Sterilizers or by boiling for 5 minutes

If out of stock, email us to have it shipped to you within the week.