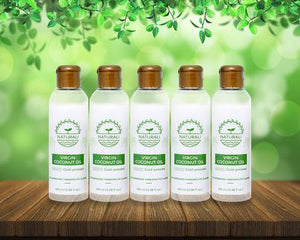 Naturali Premium Cold-Pressed Virgin Coconut Oil is a premium grade virgin coconut oil extracted from fresh coconuts without using any heat treatment.


The oil is cold pressed to retain the fresh scent and mild taste of coconut. It contains no trans fats, chemicals or other additives. It is an all-natural, edible oil, made without artificial flavors, that can be used for cooking or used as moisturizer for the skin.

It helps lose weight by providing essential energy without being stored as fat, and reduces heart disease. Naturali VCO also contains Anti-fungal, antibacterial, and antiviral properties.
If out of stock, email us to have it shipped to you within the week.