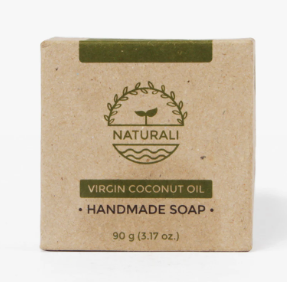 Keep your skin flawless and hydrated even in the toughest days with Naturali VCO Soap!
This soap contains 100% virgin coconut oil, vitamin e, and lanolin scent, which is sure to nourish your skin while keeping it free from toxic elements and bacteria. The Naturali VCO Soap is deep cleansing, containing antifungal and anti microbial properties that keeps your skin protected all-day long.
If out of stock, email us to have it shipped to you within the week.