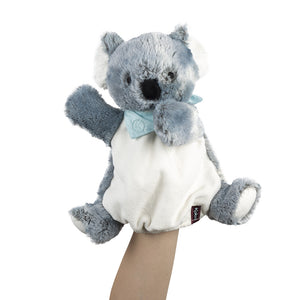 The perfect companion for your child, Chouchou is definitely the cutest! This koala will win hearts with his friendly appearance and round belly. His little blue bandana, emblematic of the "Friends" collection from Kaloo, gives him a friendly and trendy look, and his big ears are easy for little hands to grab, so baby can always keep him close. The puppet feature enables interactive games between baby and his or her parents, and his super-soft belly is perfect for cuddling.
This is a pre-order item. Please allow 2-3 working days for shipment.
Same day delivery/pick up is NOT applicable for pre-order products.