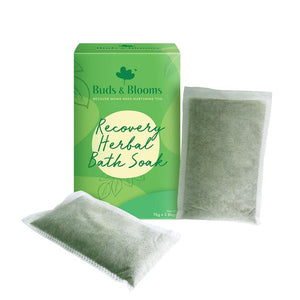 P99.50/pouch
Inside the box are 2 pouches. Each pouch is filled with a rich blend of natural herbs that infuse the bath water with natural botanical properties perfect for sore muscles and aching bodies.

Each herb was selected to be calming and soothing for:

Tired body and sore muscles
Aching back, shoulder and feet
Post Natal recovery baths
Pre Natal relaxation baths
Soreness after intense exercise
If out of stock, email us to have it shipped to you within the week.