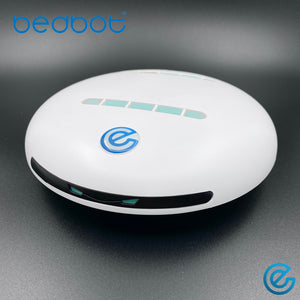 Bedbot is a portable automated UV-C sterilizer. It can be used as a smart robot or handheld.  

Product Details:
Dimensions: 16x16x5cm
Weight: 350g

Technical Specifications:
• 18x Bottom Sensors
• 1x Front Sensor
• 2x 3.4W UV-C Bulbs (254nm)
• >20,000 hours lifespan
• 4800mAh High Capacity Battery
• 3-Mode Operation
• Handheld Mode
• Smart Surface Mode
• Smart Underblanket Mode
• Powerbank Function
If out of stock, email us to have it shipped to you within the week.