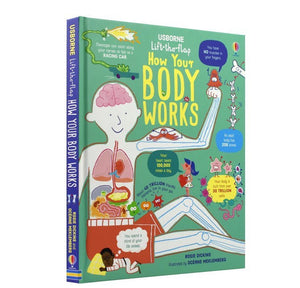 Features
- Lift the flaps to uncover the amazing inner workings of your very own body
- from your bones, blood and brain to the bacteria in your belly button.
- Discover what happens when you eat, how your senses work, what your heart and lungs do and lots more fascinating facts. With links to specially selected websites for activities and videos about the human body.
Specification: 16 pages


Materials
paper
hard bound

Net weight: <1 kg
Product dimensions: 22.4 x 1.6 x 28.3 cm
If out of stock, email us to have it shipped to you within the week.