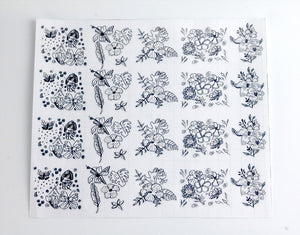 1 sheet of waterproof stickers, designed by 11-year-old Lana
two variants: transparent and opaque

How to Use
Decorate our bottles or carriers with our stickers. Great for kids and adults alike!

Materials
waterproof sticker sheet

Special Instructions for Storage and Handling
Do not crumple. 

Net weight: <1 kg
Product dimensions:  8.3 x 7.1 inches
If out of stock, email us to have it shipped to you within the week.