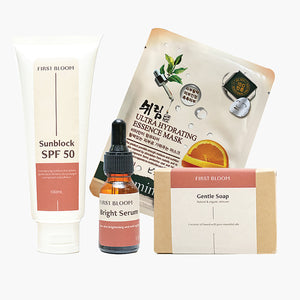 This kit also comes with either a collagen or whitening face mask to have for your basic skin ritual! 
Making self-care sacred ready in a pouch!
This kit includes: 
Gentle Soap- To cleanse your skin 
Bright Serum - To brighten your skin 
Sunblock- To protect your skin. 
If out of stock, email us to have it shipped to you within the week.