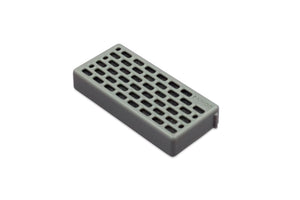 Protect your kids from unwanted pollution with The Capsule! Attach to cribs, strollers, or essentially anywhere to ensure up to 3 hours of continuous air purification and provide a better environment for your children.
• Contains 5 layers of medical-grade filters to ensure maximum purification
• 2 side vents for high efficiency air circulation
• Double turbines with low noise
• Removes formaldehyde, bad odor, eliminates harmful bacteria, and carbon dioxide
• Purifies against Air PM 2.5
• Charge using micro-USB
• Very cool and sleek design!

If out of stock, email us to have it shipped to you within the week.