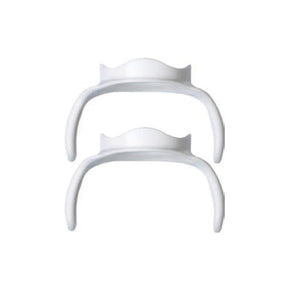 Product Features:
P207.50/pc
We consider babies' health on the foreground at production of Mamajoo products at our ISO 9001 certified high technology manufacturing facility by using highest quality BPA Free raw materials that conforms to EU standards.
Mamajoo Bottle Trainer Handles are designed to help babies to learn easy transition from baby bottle to cup and to support hold & grab skills development.
Product Advantages ;
Mamajoo Bottle Trainer Handles – unique with ergonomic and robust design – will help your baby to reach quickly to the stage of holding cups from the stage of holding bottles.

Mamajoo Bottle Trainer Handles are suitable for most of the wide bottles and training baby cups.
Cleaning & Sterilization: Can be washed in dishwashers and can be sterilized with Mamajoo Sterilizers or by boiling for 5 minutes
Sept 2023

Special Instructions for Storage and Handling
Keep away from direct sun light and store in dry places.
Cleaning & Sterilization: Clean the Round tank, base and lid ONLY with a dry cloth. 
Do not use abrasive or anti – bacterial detergents.
If out of stock, email us to have it shipped to you within the week.