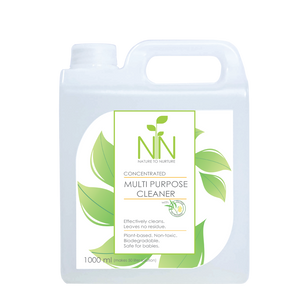 Our highly raved versatile Multi Purpose Cleaner safely yet effectively cleans dirt & buildup, grease and grime with its plant-based cleaning power. Its concentrated formula is designed to be diluted with water and used at different strengths. Powered by Tea Tree essential oil, a known antibacterial, antiviral, antifungal agent that deters insects and kills germs. Kills 99.99% of germs such as E. Coli, Salmonella, and Staph bacteria test conducted by SGS Philippiens, Inc.. It safely cleans high chairs, toys, countertops, walls, floors, granite, sealed stone, tile, painted surfaces, glass, stainless steel, porcelain, appliances, electronics, furniture and other surfaces children might touch. Now mopping cannot get any easier! A bottle makes about 40-liter diluted solution. Safe. Economical. Ultra-versatile. Biodegradable. No nasty chemicals.
Usage
Dilute 2 capfuls in 500ml water for spray cleaning or spotless finish on floors. Increase concentration for tougher dirt. Dilute only the amount of solution needed. Discard remaining diluted solution after use. Use full strength for maximum germ killing action.
Ingredients
Aqua, plant based solubiliser, Melaleuca alternifolia (Maiden & Betche) Cheel (tea tree) oil, sodium benzoate, citric acid

FREE OF NASTY CHEMICALS such as sodium lauryl/laureth sulphate (SLS/ SLES) phthalates, parabens, synthetic fragrances, dyes, phosphates, chlorine, ammonia, DEA, formaldehyde & caustics.
If out of stock, email us to have it shipped to you within the week.