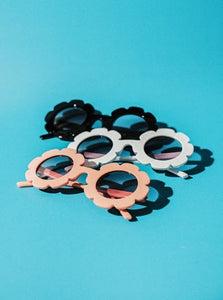 Brand: Oh! Holiday PH
Dress-up like a flower child any day with our Sunflower Sunnies!
Available in 3 groovy colors: Peach, Black and White!
Suitable for ages 6 months to 3 years.

Materials
Plastic

Special Instructions for Storage and Handling

Wipe lens with microfiber cloths only

If out of stock, email us to have it shipped to you within the week.