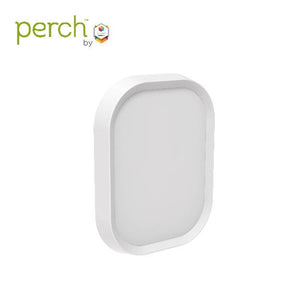 Add a modern touch to your office or home. Free up space on your desk, kitchen counter, in your bathroom, or anywhere you desire!
The Perch Mini Wally Wall Plate is the perfect canvas to build a customized storage solution on your wall.
Simply mount to your wall with the included hardware or integrated 3M Command Mounting Strips.
Then add one of our skinny Perch Magnetic Containers to hold anything from office supplies to mail.

Attach Perch Magnetic Containers to Wall Plate or any magnetic surface
Can be used for any of the following:
2 x Bitsy
1 Twiggy
1 Stumpy

Comes in White, 2pcs
Net weight: 0.18 kg
Dimensions: 172L X 172W x 19H mm

If out of stock, email us to have it shipped to you within the week.This item is not eligible for next day delivery, delivery from this brand will take 1-3 days.