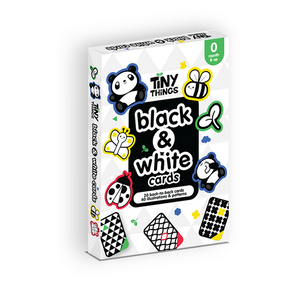 Support the development of your baby's eyesight with these high contrast drawings & patterns made fun & educational through these adorable flash cards!

As newborns are getting to know the world around them, these black & white cards will help stimulate their vision.

Each pack has 20 back-to-back cards with a total of 40 cute designs:
- Friendly Characters
- Everyday Objects
- Interesting Patterns

Grab a Pack and Have Hours of Fun & Exploration with your little one!