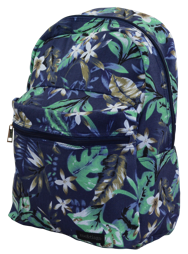 The Summer Diaper Bag brings the colors and the fun of the season while providing spacious compartments and up-to-date functions for the modern-day parent.

Available in blue.
 

How to Use 
Its main compartment is perfect for carrying more of your child's diapers, milk bottles, clothes, and snacks together with your personal items and gadgets. Two interior side pockets have been added to give Mommy and Daddy more space flexibility.

Includes a changing pad and a dust bag.

Special Instructions for Storage and Handling
Wipe with damp cloth.
Net weight: < 3 kg
Product dimensions: 30 cm x 17 cm x 40 cm
If out of stock, email us to have it shipped to you within the week.